prayer focus
...prayer and intercession be made for all men
Go to PRAYER FOR UK & EUROPE
PRAYER FOR UK & EUROPE
When the righteous rule the people rejoice. As the United Kingdom faces the aftermath of the decision to leave the European Union, let us as believers, regardless of our reaction to this outcome, commit our nation's future before the Lord. He is the God of the Nations regardless of boarder
Go to PRAYER FOR THE CHURCH
PRAYER FOR THE CHURCH
The church in this season must arise and shine. The intercessors must arise and the Elders awaken to take up their positions in the city gates. The church must reclaim the 7 Mountains of Societal influence, namely Government, Religion, Family, Media, Business, Education and Arts & Entertainment.
Go to PRAYER FOR OLDHAM & SADDLEWORTH
PRAYER FOR OLDHAM & SADDLEWORTH
We pray that the Gospel would be boldly and unashamedly proclaimed in our local churches. That our churches would be places for the broken, unwanted and hurting. That Christ will be offered as the only remedy for the very thing we cannot do, make our selves better or save ourselves.
Go to PRAYER FOR ISRAEL
PRAYER FOR ISRAEL
"Why pray for Israel?", The answer to the question is multilayered. First and foremost because human souls are suffering, struggling and fighting to thrive there amidst physical, political and spiritual warfare. You should pray for Israel because God commands our support and aid of Israel throughout the Bible
About Us
..for my House will be called a house of prayer for all nations....,Isa. 56 v 7
OHOP is a place to encounter God Personally and Collectively
The precursor to revival, the manifestation and attainment of the Glory of God in and through the church for the desired transformation and visitation of God into our community, in the market places and nations is s sustained prayer culture. That is the job of the church, the people of God, as stated in 2 Chronicles 7 v 14: God has called the church to evangelise, reach out to the society, build strong family relationships and these can only be accomplished in the place of prayer. OHOP is a prayer ministry with the vision to see fire restored on God's altar through 24/7 Worship & Intercession. We desire to see Spiritual, Physical and Social healing of our society as we regain the 7 mountains of societal influence. We want to see revival in our Churches and nations.
OUR CORE TEAM
The Oldham House of Prayer Core Team
REGINA SARR
House Manager
Regina has a passion for intercession and to see every believer catch the fire and the Church restored to it former Glory. She is an Intercessory Missionary with a Prophetic voice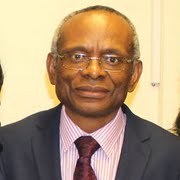 REV. WILFRED ACHUMBA
Team Member
Pastor Wilfred Achumba want to see Churches and Pastors in united intercession . He want to see the 7 mountains of societal influence regained by the Church and every child of God take their position in the Kingdom to fulfil their ordained destiny. He has an Apostolic calling
PASTOR DAPHLINE ACHUMBA
Team Member
Pastor Daphline Achumba has a passion and heart for worship. She want to see Prophetic worship restored and the Glory of God revealed in the Church.
CONTACT US
Send a Message or Prayer Request